End of the Semester Break
Hello again readers out there!
Well, did you guys enjoyed your semester's break? Hopefully you guys does.
Talking about a break, Hmmm.. There's nothing much. Just a few, but for sure i did enjoyed my semester break. Now, am currently at Shah Alam now. Counting days for the result's day, and then back to Malacca. *excited + nervous*
A week before my kuliah will start? Hmm, just rest up my body duduk dekat rumah, watching tv and so on. Nanti dah masuk new semester, confirm dah tak ada masa untuk semua ni.
For my the end of the semester's break?
Spending my last time with family and dear bestfriends, at Kota Kinabalu.
Rindu dekat diorang semua 🙁
A last two days before am flying back to Kota Kinabalu, i had a great times with my bestfriends Susanna, Collin, Natalie, Amelia and Noemi.
We went for Karoake, sampai hilang suara pun tak apa 🙂
Bukan selalu pun.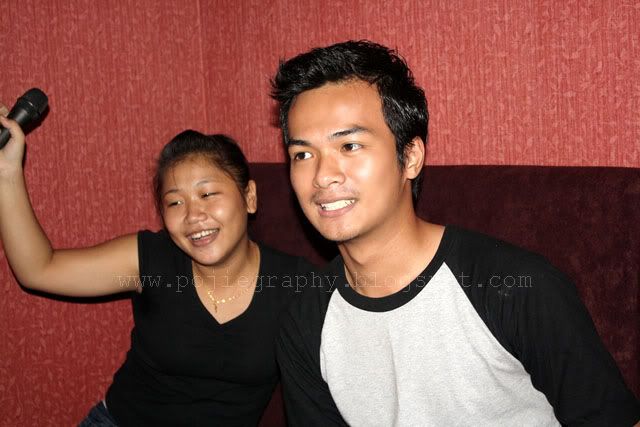 Khusyuk betul budak kecik sebelah aku, eh dia lagi tua dari aku. So, budak besarlah! 😀
A group of us, Amelia, Audrey and her boyfriend, collin, me and Natalie.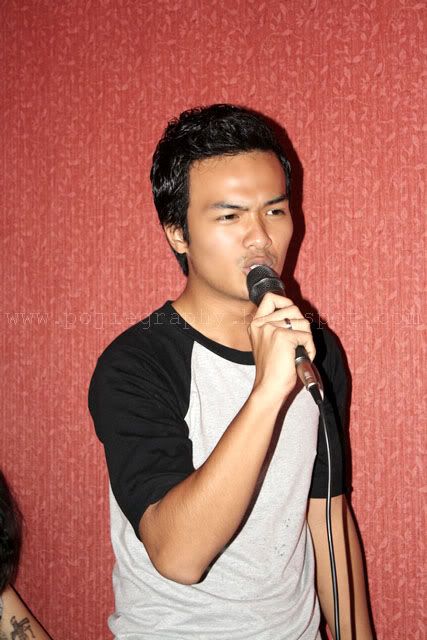 Nak sangat tengok rupa org tgh karoake kan? Dengan tanpa segan silunya, saya mengepos ini. Nothing much pun. Still maintain lagi 😀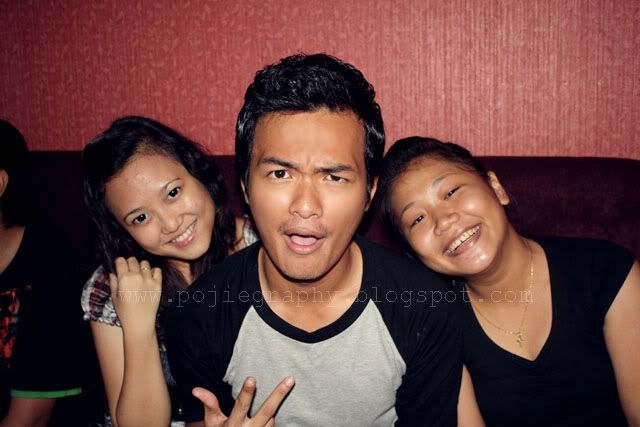 Ada something tak kena dengan muka aku. Abaikan. Yeah, am with Nat and Amelia 🙂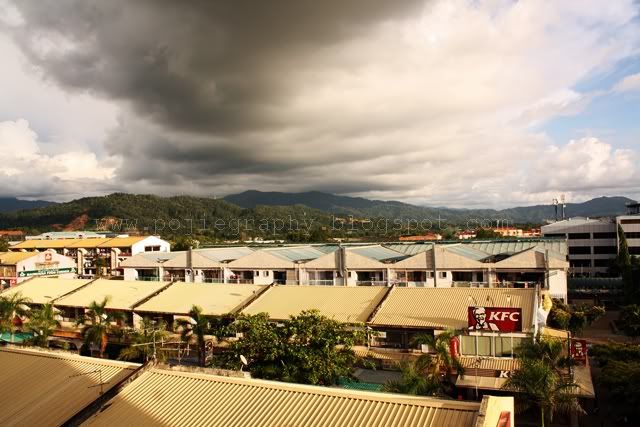 This is the nearest view from the town. Nice right?
Yoo yoo! Whats app? Eh! Whats up?
After karoake, we went to Tg Aru Beach.
Kejar mengejar untuk shoot for sunset. But, hmmpph. terlambat. Since the road all the way to Tg Aru Beach tu jem. Too bad. But still, ada juga shoot sikit during the not so 1/2 sunset 🙂
Here's the photos ;
Jumping sunset, tapi sedikit tidak menjadi. 🙂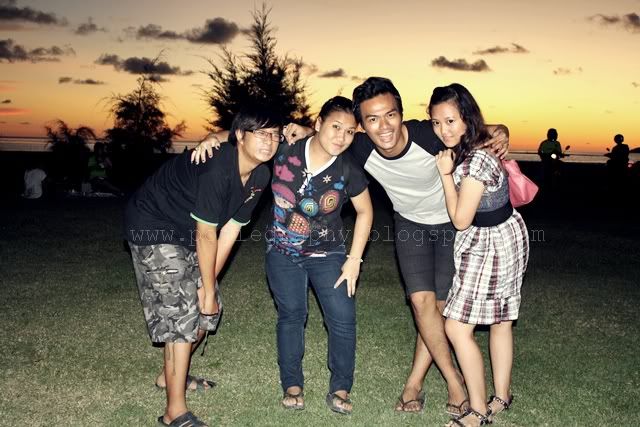 Well, they were us! 🙂
The view for Tg Aru Beach during 6.30pm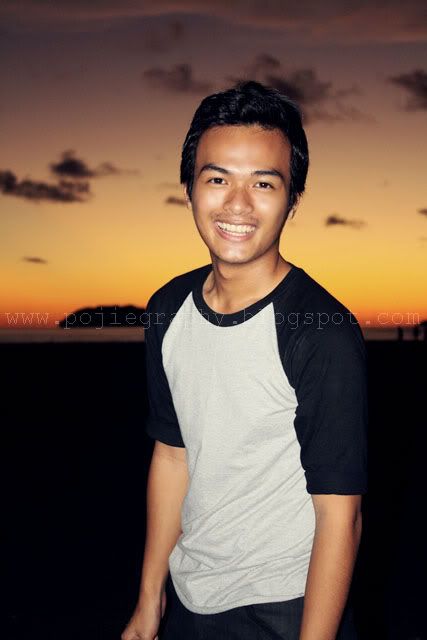 The writer, official writer for this blog reporting away from Tg Aru Beach 🙂
This would be the friendship photography 🙂
Me with Susanna
Me with Amelia 🙂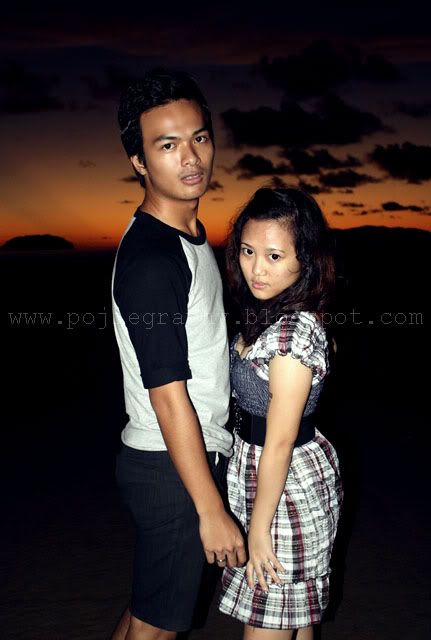 Me with Natalie 🙂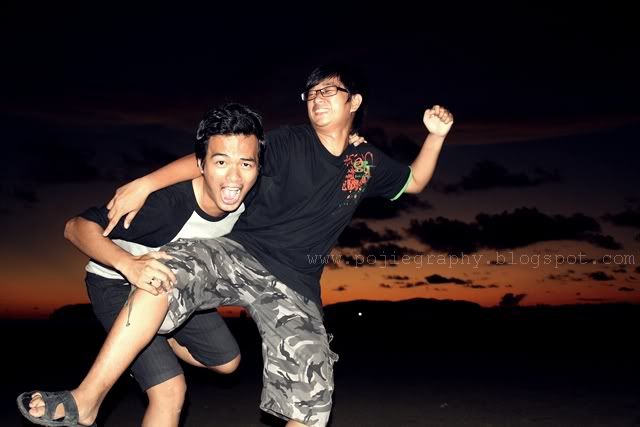 Dengan si gurangas, Collin.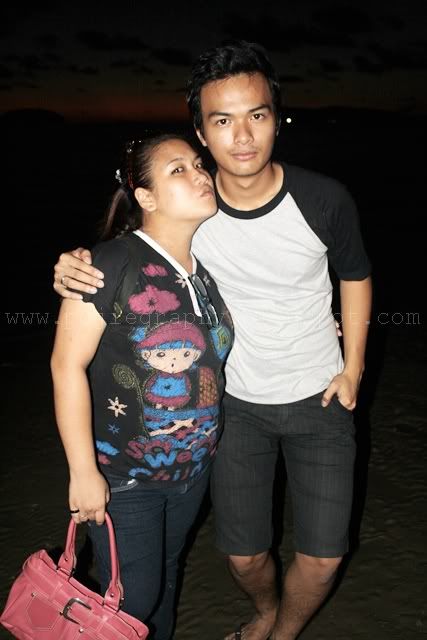 Feeling ala-ala datin pulak si Susanna 🙂
Around 7 Pm at Tg Aru Beach with Natalie 🙂
Again with her
After the great moments, we went to Centre Point to for our dinner. Then visited one of our fellas, Noemi 🙂
That would be the best thing that i did before am flying back to Shah Alam and thats also the last thing i did before entering my new semester.
Orang biasanya kalau cuti ni, mestilah dorang rebut untuk study dan belajar dengan sungguh sungguh. Tidak semestinya kita cuti, buku pun cuti. But since, dah jadi a part of Art and Design students ni, maybe dengan cara mengambil gambar dengan pelbagai sudut tu pun dah dikira sebagai belajar juga la tu. 🙂
Sekarang dah cukup for bercuti catan, now am ready for my new semester. Rasa tak sabar nak balik Melaka pun ada juga.
To my friends there, can't wait to see you guys!
Hmm, kepada yang ada membuat kiriman apa apa dari KK, sorrylah. Lupa nak bagitau, tak sempat to find the things. Since aku pun xleh nak bawak barang banyak sangat. Hmmm. Sorry sangat sangat eh.
Well, Thats it for my Semester Break. See you again next semester 🙂
P/S : Can't wait to see you too 🙂
Regards, Pojiegraphy