Steamboat-ing with families.
Kalau ditanya, moment apa yang paling terbaik buatku? Pastinya akanku jawab, mestilah DINNER BERSAMA DENGAN KELUARGA TERSAYANG. Entahlah, apa yang pasti dinner dengan family ni confirm akan rasa diri inilah paling bahagia. Oh by the way, few days before mak ayah datang melawat anak-anaknya dekat semenanjung ni. So, selesai sahaja paper terakhir terus gerak balik ke Shah Alam. Memang penat dan bahang peperiksaan itu belum hilang, tapi beb! I'm telling you that i had so much fun spending my time with my family especially my parents.
Let's stop talking craps. Straight to the point. We had a steamboat dinner at Kota Kemuning. Seafood are just not my cup of tea, but yeah. Still i'm loving it so much.
Here's the pictures:
Muhammad Adam. Anak buah yang ketiga. :]
Syamimi. Anak buah yang kedua. Anak buah saja yang termampu buat masa ni, anak kandung belum lagi. Ehem.
There goes me and my brother. Susah nak bezakan muka ni. Entah tengah lapar atau sudah kenyang time ni. Okay, yang penting layan.
My dad and syamimi.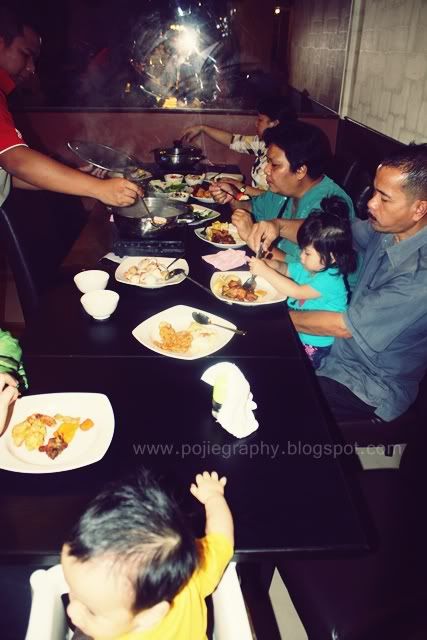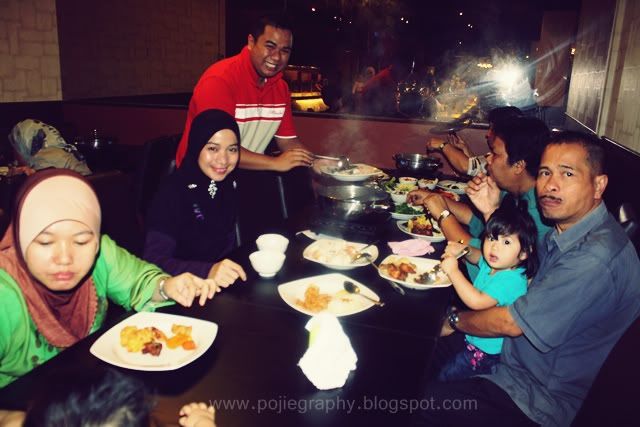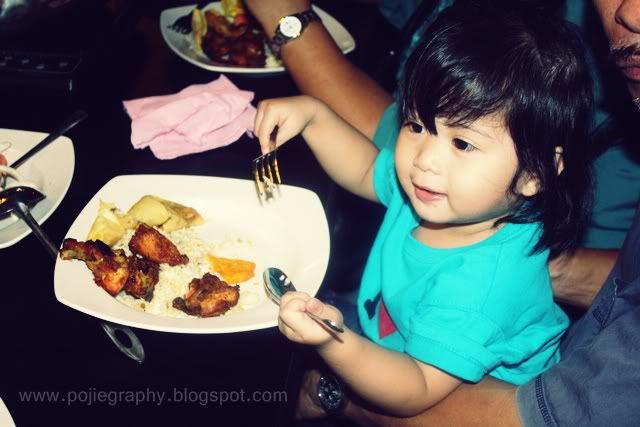 Wow. So western! Siapalah yang ajar syamimi ni kan? :]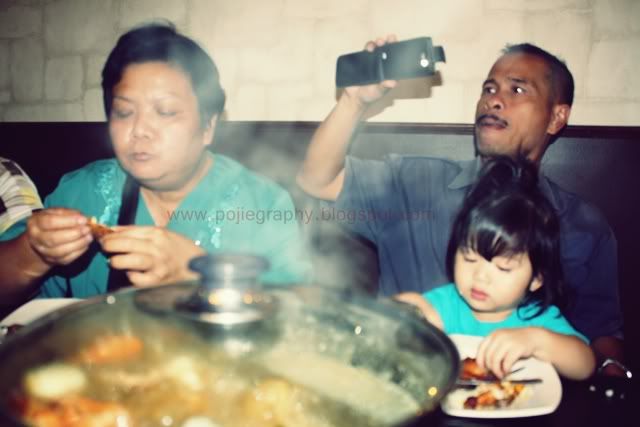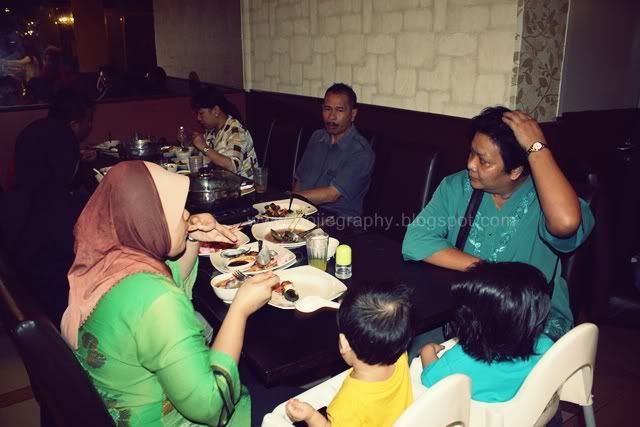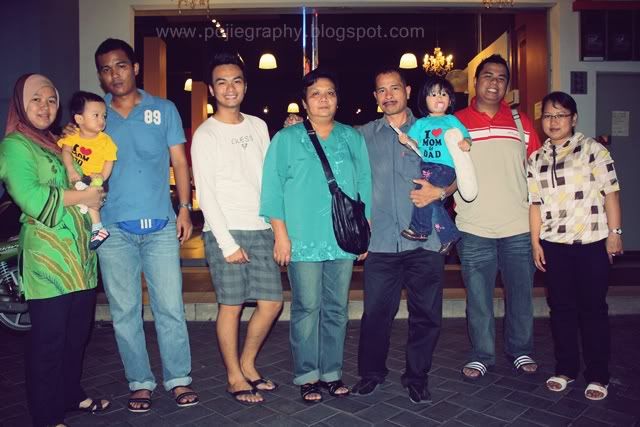 Nampaknya ada yang kurang disini. Seseorang yang merangkap sebagai kakak yang gorgeous lagi meletop tidak turut serta bersama dengan adiku serta sikecil firhan syaza. Maaflah, gambar saja menjadi pengubat rindu dan membuat korang makan hati tengok. Wihi.
4 hari itu sungguh tidak cukup untuk dinikmati bersama dengan mak dan ayah di sini.
Mujurlah tak lama lagi aku bakal kembali ke Kota Kinabalu, Sabah.
Tetap rindu dengan diorang. Inilah jantung hatiku. ;]
p/s: Lapar pulak post entri pasal ni. Kui Kui.