akuSEORANGpenagihBLOG
HELLO READERS OUT THERE!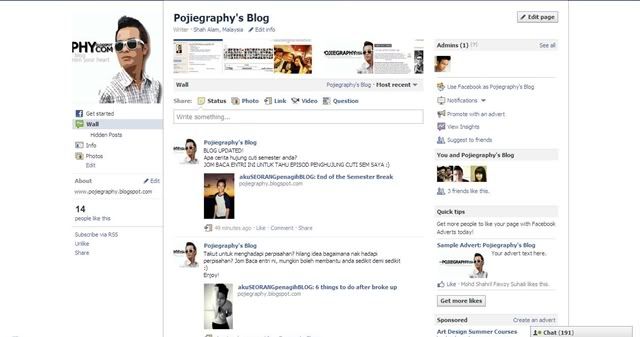 This is just a simpe and quick update from me.
Well, i just opened a new Facebook Page for my blog.
We can talk more about blog, sharing our links and more here.
See you guys there!
IM GLAD TO SEE YOU GUYS IN MY LIST,
and don't hesitate yourself to ask or share anything in it.
Regards, Pojiegraphy.
See me at Twitter too,
Wants my updates?