Hot list of the semester. Memang benar. All this while, i've been doing capturing pictures, drawing, coloring and art's stuff. Never thought that mathematics and business will came to my life right after i end up my spm. Semester 4 diharungi dengan penuh cabaran, sangat pelbagai ya cabaran kali ini. Dimana dengan tekanan untuk shooting gambar, dimana tekanan dengan video dan sebagainya. Suddenly, this kind of subject menyelit dalam slip pendaftaran subjek. Yeah, this is terribly tough for me.
"Ala, chill la. Nanti-nanti je la buat kerja business ni. Aku ada banyak lagi assignment nak disiapkan"
This kind of thought always came to my mind when i indirectly think about my Business Plan assignment. Babe, you gotta be kidding me. Two weeks before submission baru nak terhegeh-hegeh siapkan? You're dead. Trust me.
This two copies of our business plan's report cost us almost RM80. Just for this.
Alaa, chill la babe. Baru tu pun nak merungut. Kitaorang ni haa lagi la tebal gila nak mampus. Okay, if you said so. Let see what types of background we're studying now. Lu lain brader, gua lain. Memang tak pernah nak print writing assignment setebal ini sepanjang semester untuk diploma ni. Almaklumlah, budak AD la katakan.
(Emo jap berikutan ada yang cuba nak tepis-tepis rungutan aku dalam laman Twitter)
Alhamdulillah, with help from my groupmates, Nurul Syahirah, Amirul Syafiq, Rauf and Fadzliana dapat juga kerja ini disiapkan. Same to the presentation as well, walaupun pemilihan business agak 'mengali kubur' tapi alhamdulillah dapat juga bagi good impression towards the panel during the presentation. No attack-question from them.
Here's some of random pictures from us after the presentation was done ;
Me as the General Manager and my Operation Manager and Financial Manager, Rauf and Syafiq.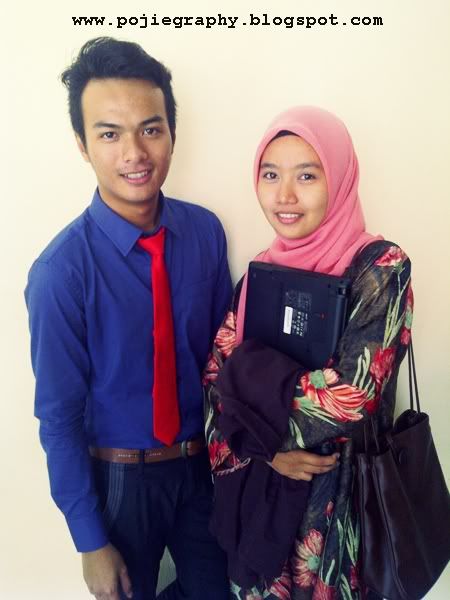 Me and my Marketing Manager, Nurul Syahirah
Me and my very the over Administrative Manager
Here's are the extra pictures from the General Manager in action. (Poyo time)
Before the presentation is about to start :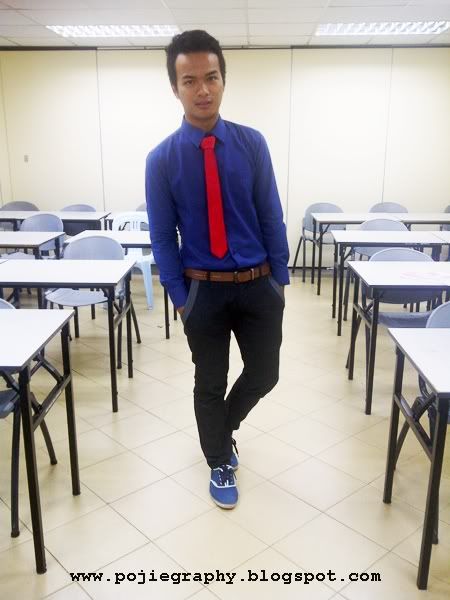 After the presentation was done:
Can you spot the difference? No, ok good!
TIPS OF THE ENTRY :
Untuk junior or batch mates yang akan mengambil subjek ini pada masa akan datang. Ini ada sedikit tips untuk anda semua
1. Jangan pilih jenis business yang keluar daripada bidang anda. Sebagai contoh, anda sebagai seorang pelajar fotografi, cuba untuk buat bisnes fotografi. Ex. Wedding Photography, printing and etc.
2. Jangan buat kerja last minit! Ini penting. Untuk mengelakkan kepala anda daripada jammed akibat nombor dan sebagainya.
3. Sila progress setiap report yang anda siap. Sebagai contoh, setiap kategori kenalah progress dengan lecturer. Disitu ada markah sebenarnya.
4. Last but not least, jangan terlampau gagap masa presentation and jangan terlampau banyak cakap masa presentation. Dikhuatiri panel akan banyak bertanya dan disitu anda akan sesat.
p/s : Saya dah lepas. Anda bila lagi? Goodluck bagi yang akan mengambil subjek ini. ;]