Its Weekend. What to do?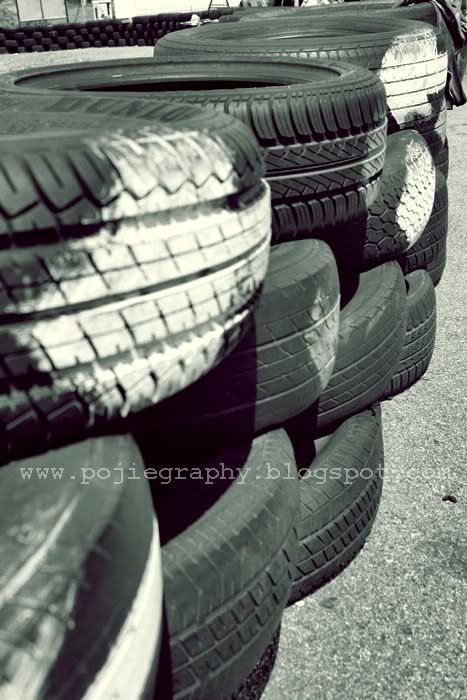 Hello readers! How are you guys? Yeah, its been very-very tiring week for me and my friends. Sibuk dengan itu, dengan ini. Almaklumlah, cuti raya dah nak dekat. Ni yang buat kitaorang lebih bersemangat untuk menyiapkan segala kerja-kerja yang agak terbengkalai.
Its weekend ya'll. What basically you guys do?
When friday come, what actually things that stick on your mind?
For me :
1. Going out. No shopping, take a fresh air and feel the nice environment out there.
Nah, janganlah korang kata weekend cuma untuk diguna dirumah sahaja. Pergilah luar berjalan-jalan. Tahu, hari biasa korang dah puas keluar. Tapi, keluar kerana kerja, kelas dan sebagainya kan? So, apa salahnya kalau kali ini keluar untuk suka-suka. Pasti tenang.
2. Assignments clearance.
As a student, its time to clear out all your postponed assignments and etc. Hari-hari biasa dah confirm dengan macam-macam aktiviti lagi lagi dibulan puasa ni. Semua aktiviti agak dikurangkan, yang penting hanya untuk ke kelas. Hujung minggu tiba, apa lagi? gunalah peluang tersebut untuk menyiapkan segala assignments yang semakin lama semakin berhabuk tu.
3. Friends, where are you?
Forget about all things yang boleh buat korang rasa agak serabut dan pening-pening and go find your friends, someone whom you can talk and laugh with. Let the stress out people!
Mine? Ada juga, serba sedikit. For at least, dapat menghirup udara segar.
mini go cart competition @ Stadium Shah Alam
sambil menonton mini competition tu, sambil tu juga aku shoot untuk some of my task/assignments. Bukankah itu ada faedahnya? Orang kata, 'menyelam sambil minum air'.
Salah satu gambar random yang sempat aku shoot. Nothing much, saja nak gerakkan camera yang lama terbaring dalam almari ni. Kesian dia, otot-otot sume dah semakin ketat.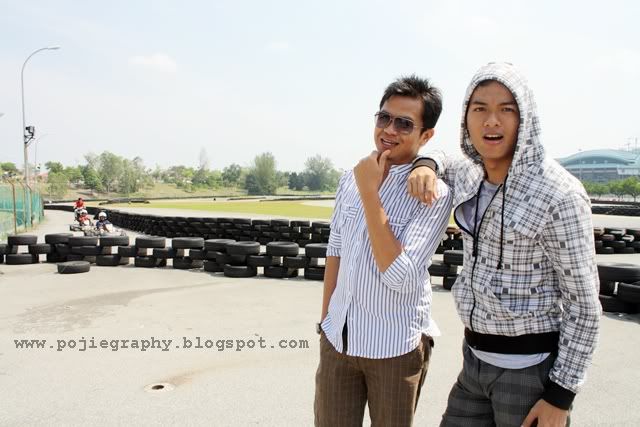 me and Hafiz.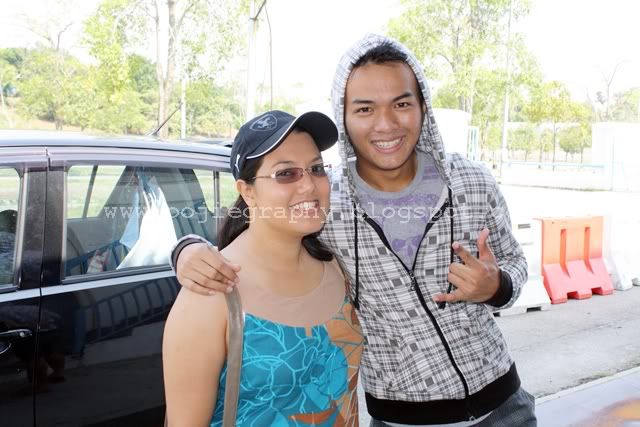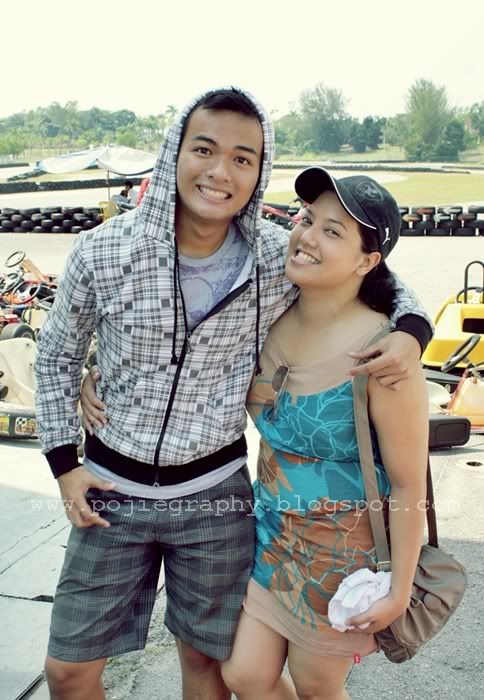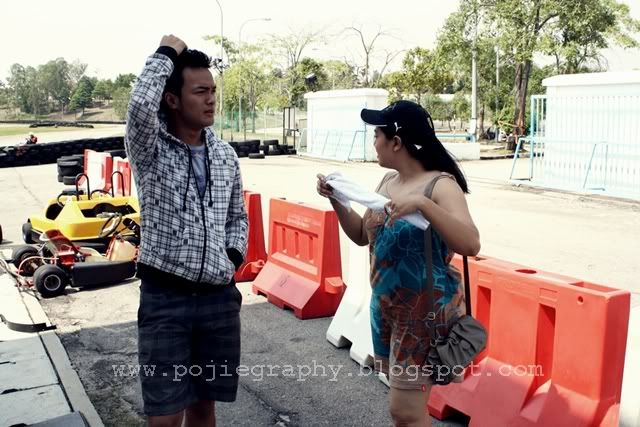 3 pictures of me and ummi. Yeah, its a random pose and shots.
This shot was taken somewhere at UPM. Whats with the white shirts? Yeah, you will know later.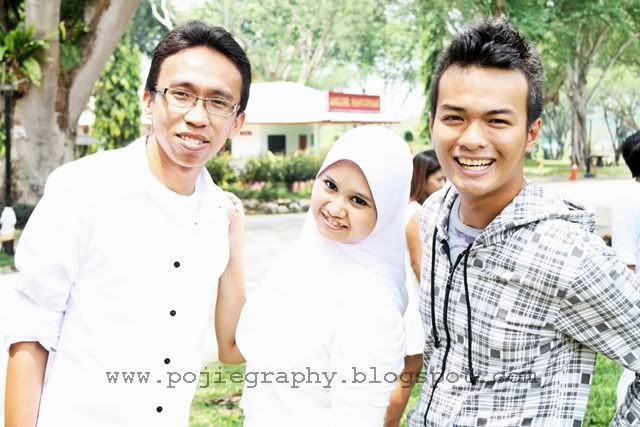 Yeah, its faizal and his fiance. Both of them looking good in white. Clap Clap
Tahun-tahun yang lepas, weekend merupakan waktu terbaik untuk aku bergayut danbersembang-sembang kosong dengan si buah hati. (Zaman belum lagi memiliki smartphones). Sampai ada satu masa, kena marah sebab berulang kali tanya soalan yang sama. Bukankah itu agak sweet? (coverline sebab dah takda topic nak cakap).
bercakap tentang bersembang/berborak kosong/bergayut? Dengar cerita Hotlink ada something untuk korang semua (pengguna maxis yang setia).
Its Ramadhan Hot Ticket. Time ni la masa yang sesuai untuk korang stay connected dengan orang tersayang (mak, ayah, adik, kakak, abang mahupun kekasih hati).
To add on icing to this already sweet deal, buy 2 Hotlink Ramadhan Hot Tiket and you'll be eating delicious KFC for free!
Here's the menu :
RM5 RAMADAN HOT TIKET
15 Minutes
45 SMS
2 days validity
All local networks, All day
RM15 RAMADAN HOT TIKET
50 Minutes
150 SMS
7 days validity
All local networks, All day
Don't forget your loved ones this Ramadhan, have it now by
CLICK THIS
.
Don't miss your loved ones during Ramadhan. Hurry Up go fill up your weekends with some talk and talk activities!