Masih lagi menulis
Assalamualaikum dan Salam Sejahtera kepada semua pembaca!
Hope korang sihat sejahtera, dan mempunyai perkembangan yang terbaik. Tupp tapp tupp tapp, haaaa masuk minggu dah masuk minggu ke 5 kalau tak silap. Minggu ke 5 dalam semester 3 ni. Cepat betul masa berlalu kan. Ish Ish Ish
Kadangkala, disebabkan banyak kerja ataupun tugasan yang diberikan menyebabkan aku terlupa untuk fokus terhadap banyak benda. Relationship, and all. But not to forget semua tu. Rindu pada keluarga? Sudah tentu. Baru baru ni, mak melawat datang ke Shah Alam, rasa sangat tidak puas untuk meluangkan masa dengan dia hanya untuk tiga hari. *Sob Sob*
Kenapa tidak/jarang Menulis dah?
Bukan atas dasar/faktor ingin berhenti menulis atau apa. Hanya disebabkan sibuk dengan tugasan-tugasan. Banyak meluangkan masa diluar untuk shooting. Hopefully penat lelah kali ini agak berbaloi. So, kepada korang semua. Jangan berhenti menziarahi blog ini ya. Aku pasti membuat entri terbaru, yang pastinya dilimpahi dengan gambar-gambar hasil tangan aku/orang lain (gambar potret diri sendiri) HEHEHE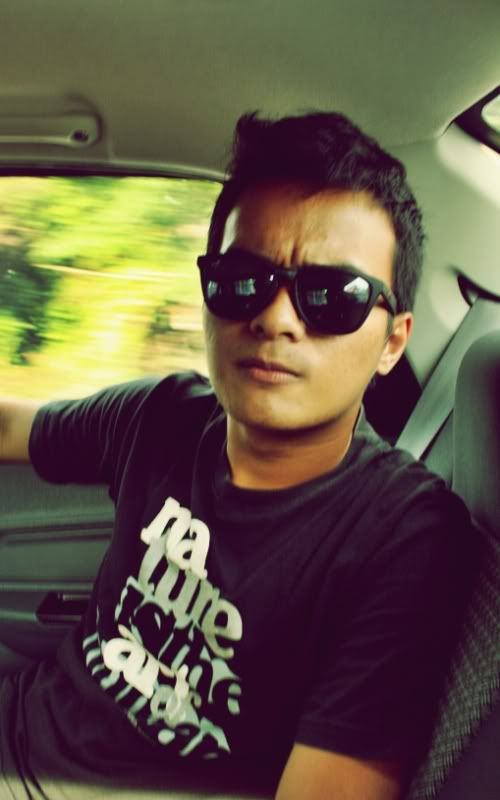 Traaank Traaaank!
Makin gemuk dan berisi kan?
Maksudnya aku bahagia la tu.
dan .. Jun telah pun selesai, datanglah Julai.
Apa-apa pun berharap agar Julai berkelakuan baik dengan aku.
Amin

Tidak lupa, korang juga boleh 'bergossip' dengan aku melalui akaun Twitter!
Click la link bawah ni


Wants my updates?









Till then, there will be more entry to come.
Regards, Pojiegraphy