Permulaan baru, masih menulis lagi.
First of all, nak bagi salam dekat semua pembaca. Assalamualaikum. Tiada yang lain, hope korang semua sihat sejahtera. Any updates from you guys? Apa yang sedang berlaku? Berkaitan dengan tajuk, betul bahawa aku masih lagi menulis. Bukan tak nak menulis dah cuma masa dan diri ini tidak berpeluang untuk berkongsi cerita. By the way, thanks for yang bertanyakan khabar dan menunggu entri terbaru dari blog yang tengah usang ni. InsyaAllah, ada masa akanku kongsi cerita dengan korang semua.
3 semesters i've been through with good and hard times and finally dah sampai ke semester 4 lagi selangkah aku bakal meninggalkan dunia diploma ni. Apa-apa pun semester 4 baru saja bermula, tak ada la busy sangat. Assignments belum berlambak lagi. Kelas pula hmmmm.. suam-suam. Yang penting, lecturer-lecturer memang terbaik. Sporting, kelakar dan sebagainya. Bagi semester ni aku terpaksa menempuh 6 subjek Photo Documentary, Advertising Photography, Video and Film Studies, History of Malaysian Design, Fundamentals of Entreprenuership and Digital Photo Manipulation. InsyaAllah, aku dapat cover semua subjek itu for at least dapat A-. (Harap-harap lecturer baca) Hikhik.
Apa-apa pun, sorry sekali lagi kerana lama tak bagi updates or tulis entri. InsyaAllah, ada masa nanti aku tulis entri untuk blog ni. Last but not least, ini bukan yang terakhir kerana aku masih lagi menulis.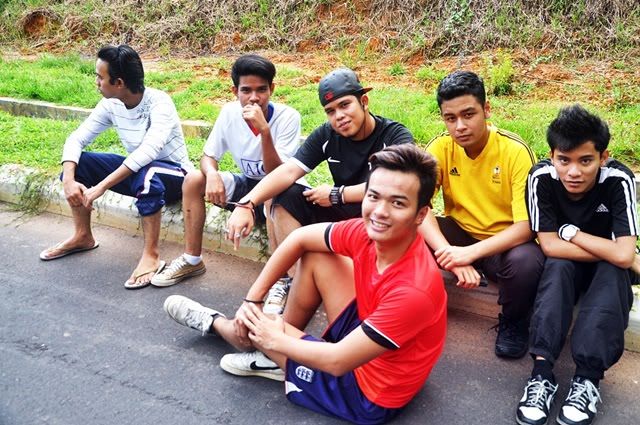 (sedang gigih membetulkan apa yang telah berubah) – Fahamilah statement ku ini.
You guys also can get my updates from my Twitter account. Just click link di bawah ini 🙂
Follow @pojiegraphy